Filter hazardous air and breathe clearly.
Filters PM2.5 and PM10 particles, pollens, allergens

Tracks local air quality and provides real-time alerts (while using the connected AVA Breathe app)

Delivers all day protection, 12 hour battery life

Custom-built, easy-to-swap filters

Reduces air leakage with comfortable, secure-fit silicone nose buds

Ships with 30 filters, device charger, 3 nose bud options and 2 disposable face masks
*Currently shipping in the US and Korea only
AVA Breathe helps keep you safe from the most dangerous particulate matter, PM10 and PM2.5.
PM10 : inhalable particles, with diameters that are generally 10 micrometers and smaller.
PM2.5 : fine inhalable particles, with diameters that are generally 2.5 micrometers and smaller.
Protect yourself from toxic particulate matter found in smog and pollution, as well as pollen and allergens using the world's first wearable air purifier.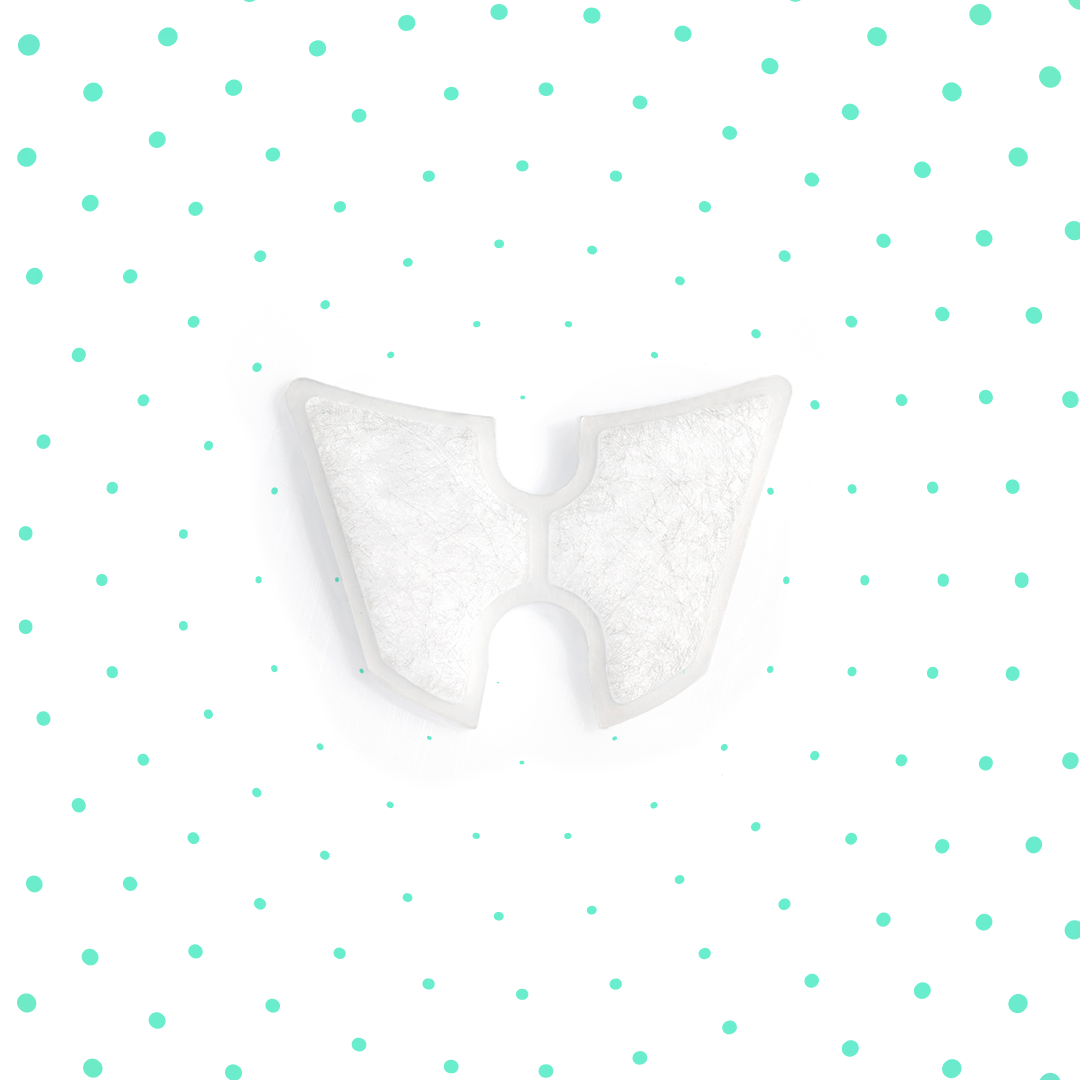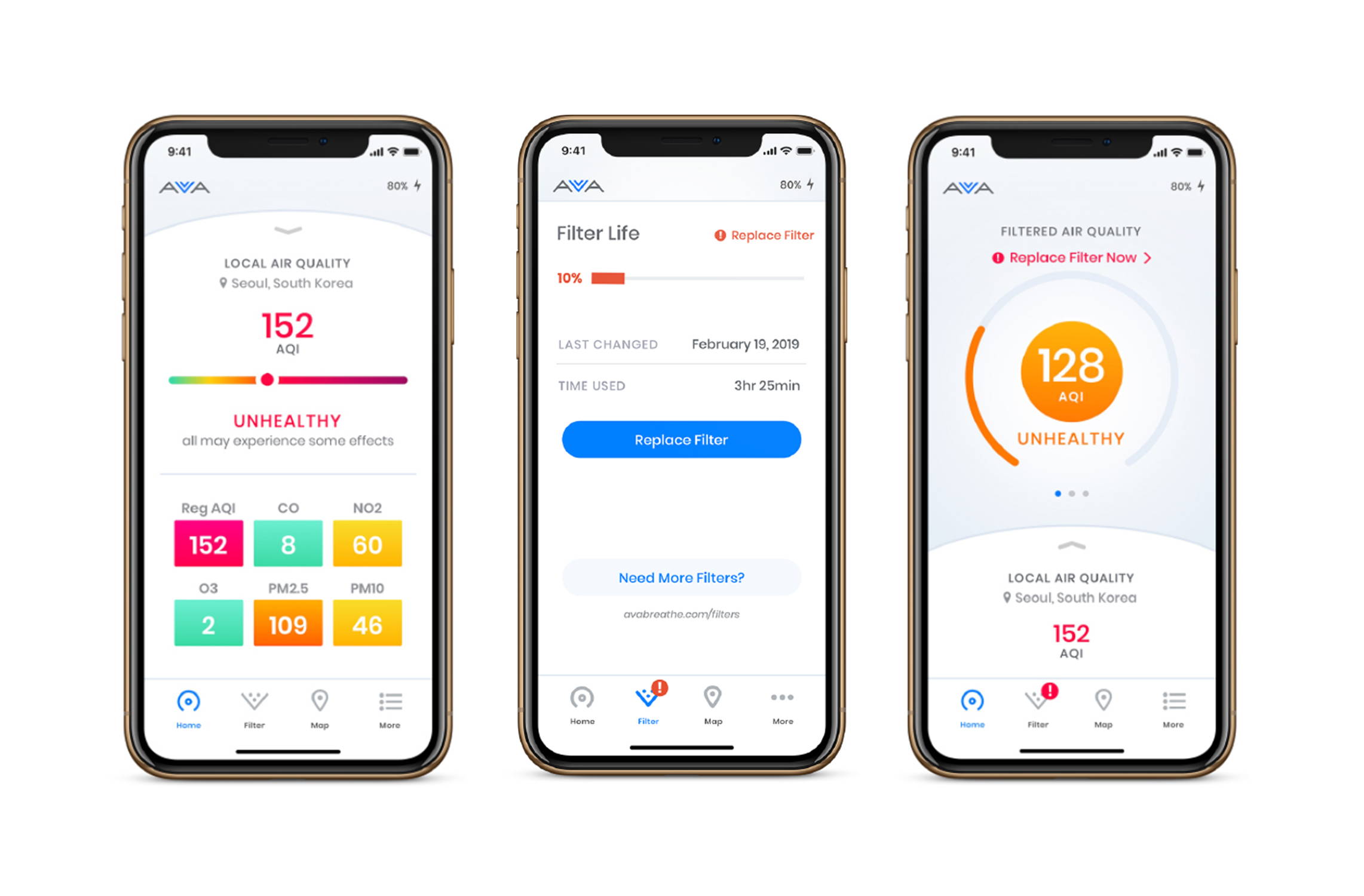 Download the Free AVA Breathe app (iOS and Android) and make sure you stay informed.
The AVA Breathe app helps you better understand the air quality levels in your environment, as well as specific
pollutant details that can negatively effect your health.
It actively monitors the AQI and sends you a notification when the air reaches hazardous levels, to make sure you
are staying safe and wearing your AVA Breathe device.
The AVA Breathe app tracks your exposure to polluted air, as well as how long you've been using the device, and
alerts you when it's time for a new filter.
It's Time to Breathe Easier
Buy AVA Breathe for only $99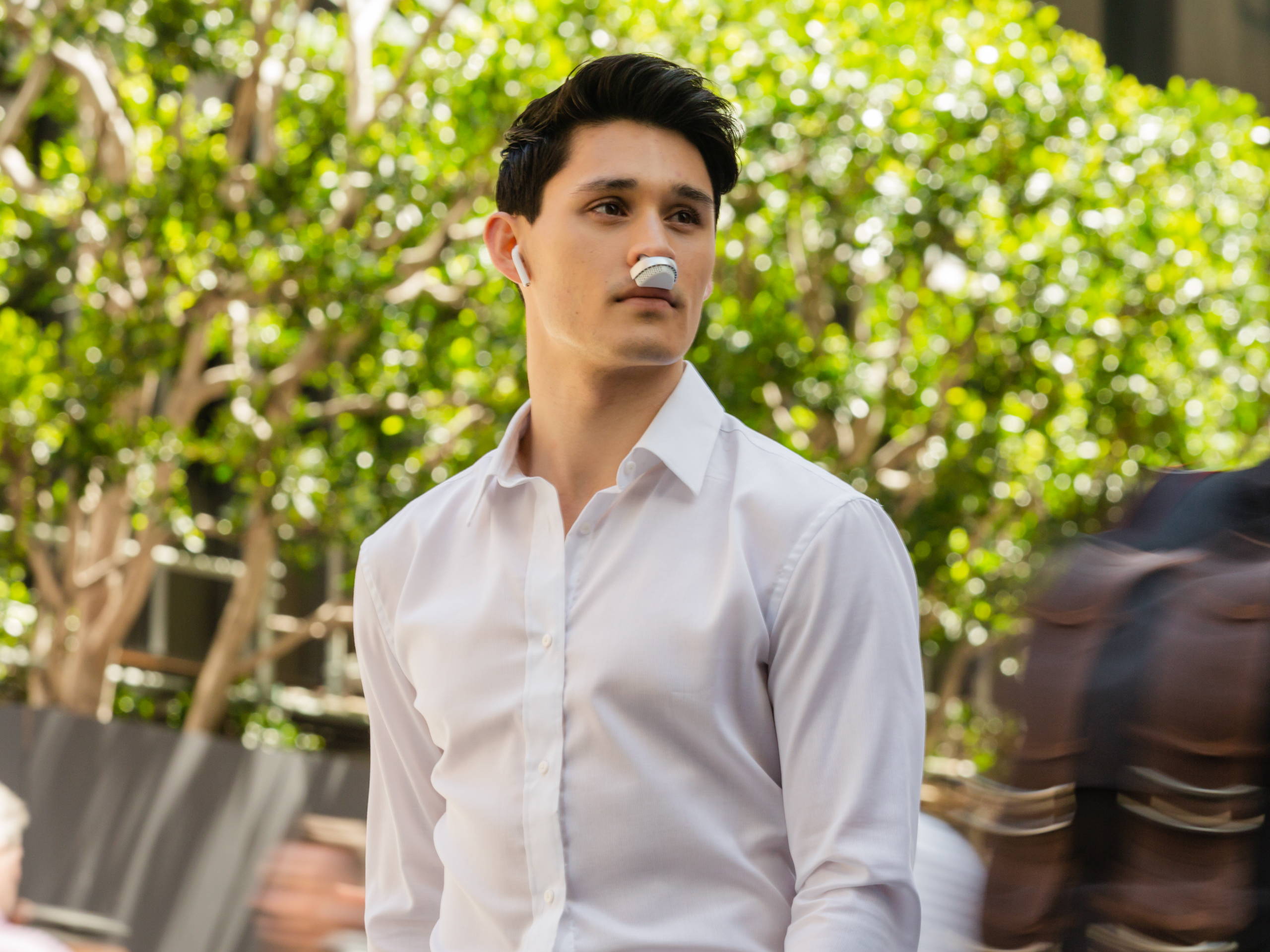 To get cutting-edge filtration performance in a small package, we used the world's smallest air quality sensor and over 100 intricate parts to make sure you are breathing only the cleanest air.
AVA Breathe is a first-of-its-kind product, so we had to create new parts and use innovative manufacturing solutions in order to deliver premium filtration.
We created unique Nose Buds for the AVA Breathe that provide a tight seal and a comfortable fit.
Current filtration solutions in the market are inefficient and allow air to leak in during wear. Having a proper seal is key when it comes to filtering small particles, so we focused on solving this issue with our custom designed Nose Buds.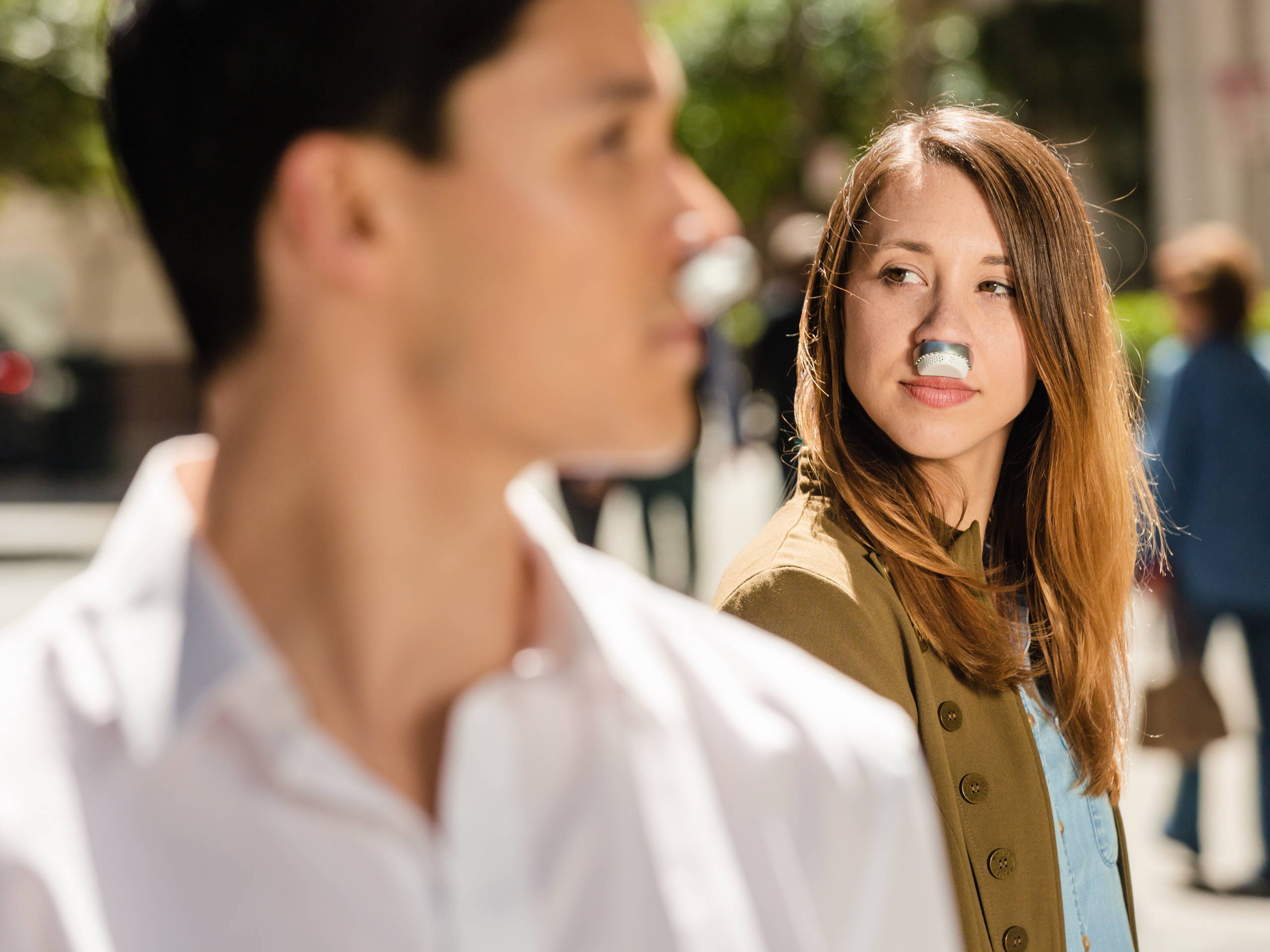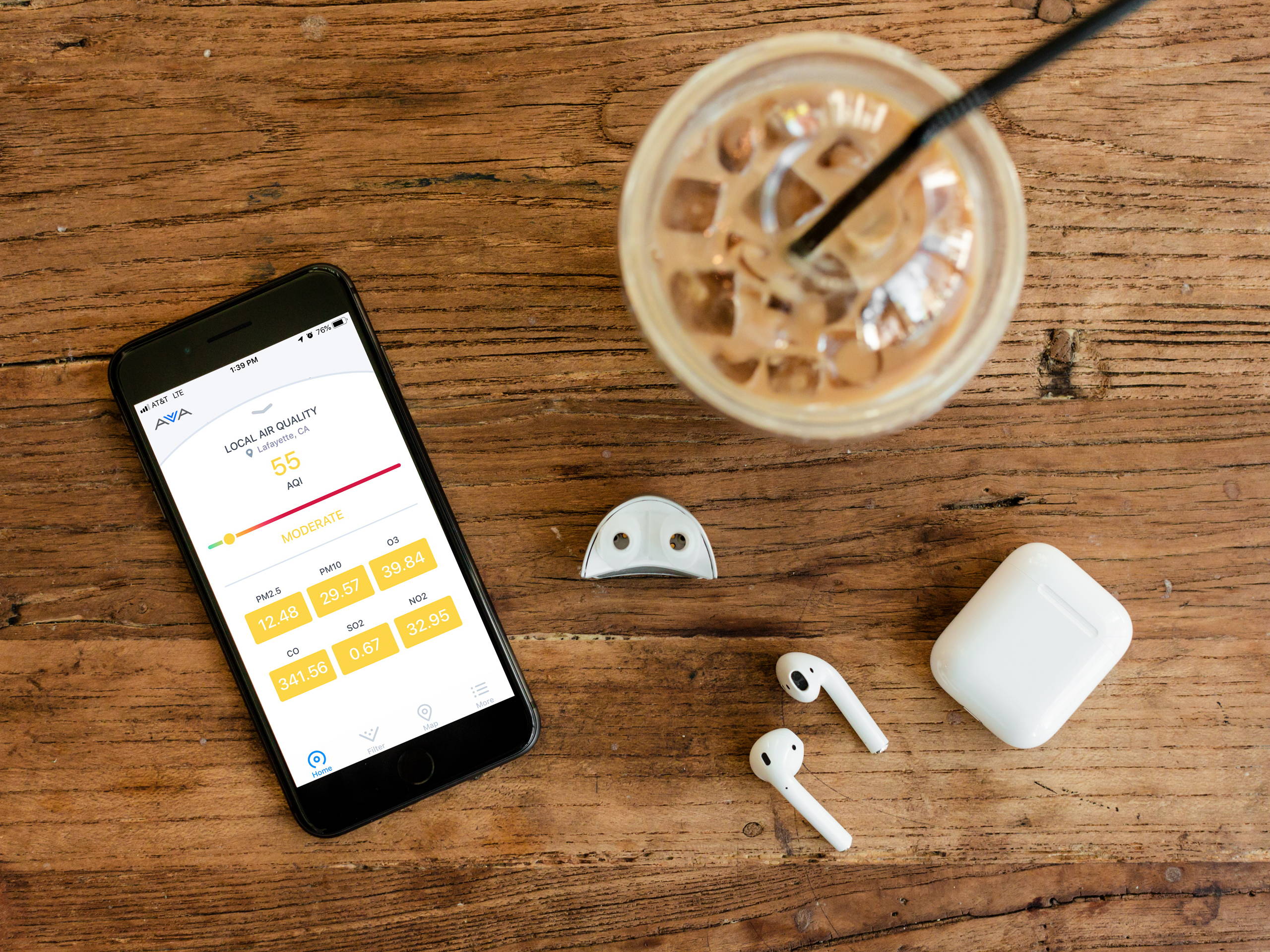 Pollution levels can vary day to day and even hour to hour, so we built the AVA Breathe with a long-lasting 12 hour battery life. We also created a custom magnetic USB charging solution to simplify the charging experience.
And don't worry. If your battery is running low, the AVA Breathe app will send you a notification to let you know when it is time to charge your device.
For a Limited Time — Buy AVA Breathe for $99
Optimize Your Experience with the AVA Breathe App
Download our app to be alerted regarding hazardous air quality in your environment and to be notified when it is time to replace your filter